Martial Arts for Kids – We Give You the Lowdown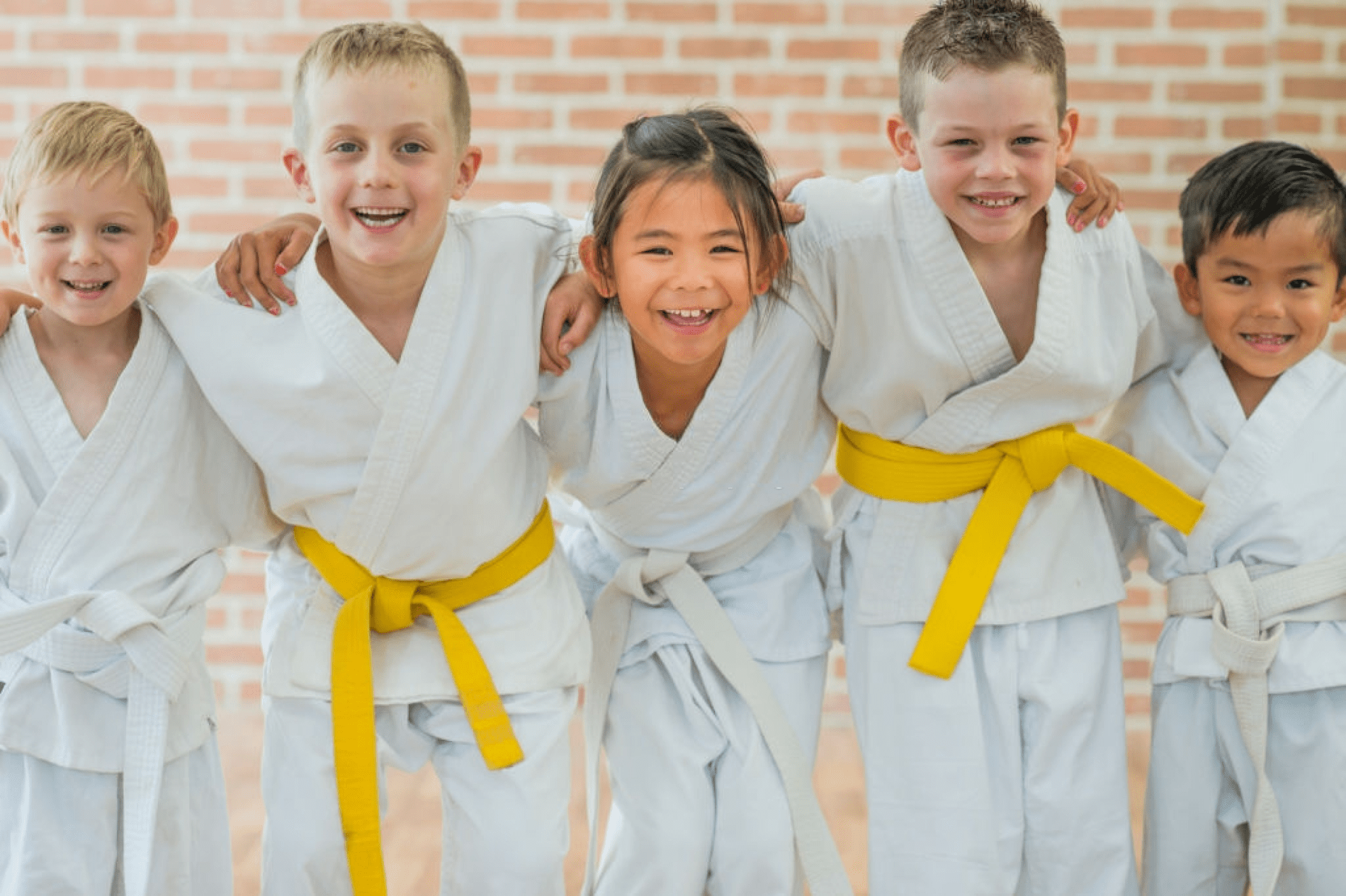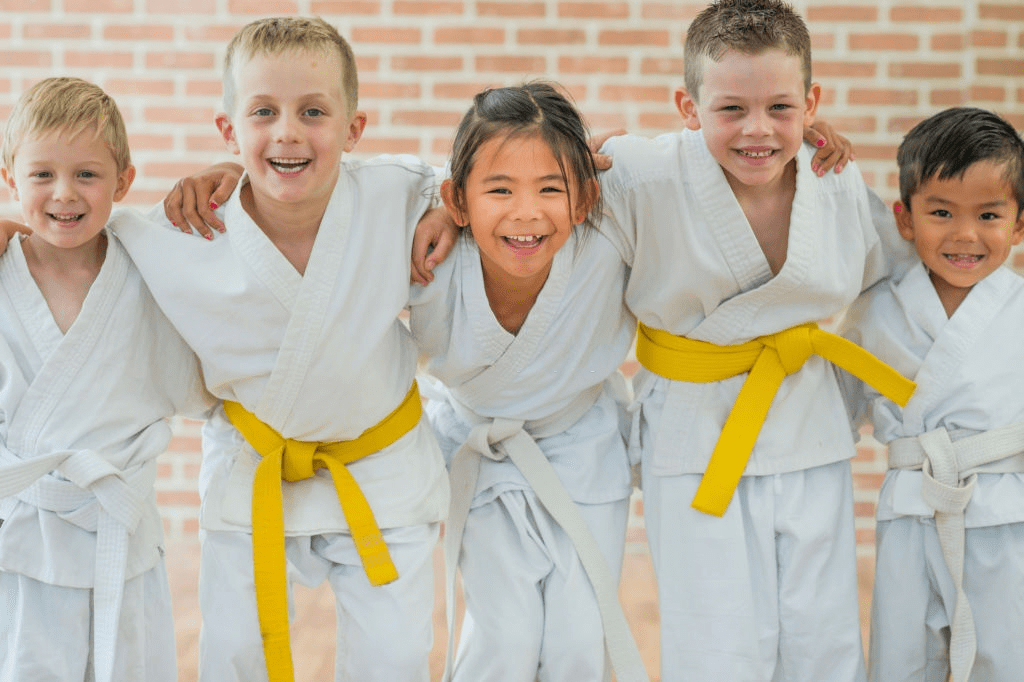 Martial arts are renowned for teaching discipline, respect, and honor, which are all important lessons for kids of all ages to learn; however, each individual style brings its own benefits to the table. No matter which martial art your child takes up, they will reap the many physical and psychological benefits of studying that discipline.
Contact The United States Martial Arts Federation for details of registered martial arts trainers in your area.
In this article, you will discover the 9 best martial arts for kids.
Taekwondo
Taekwondo usually sits on the top of parents' lists when it comes to martial arts for their children. But putting that aside, your kids can benefit greatly from studying this art form, including improved balance, flexibility, and muscle strength.
Dutch-Surinamese kickboxer, Region 'The Immortal' Eersel, started taekwondo when he was eight years old. He originally took up the martial art to use up his excess energy and learn to defend himself.
In May 2020, The Immortal became the ONE Lightweight Kickboxing World Champion.
Brazilian Jiu-Jitsu
Brazilian Jiu-Jitsu is another one of the best martial arts for kids. Often called 'the gentle art,' it teaches children how to compete on the ground through grappling and submissions.
Because students have to figure out how to avoid submitting while trying to force their opponent to submit, BJJ helps your kids develop patience and problem-solving skills.
As a youngster, Brazilian martial artist Bibiano 'The Flash' Fernandes began his training as a way of getting over his mother's death. It ultimately changed his life, and he went on to win numerous World Titles, reclaiming his
ONE Bantamweight World Championship in 2012.
Muay Thai
Muay Thai is an excellent martial art for your kids. Often called 'the art of eight limbs', it uses elbows, knees, sweeps, clinches, and throws.
As students, your kids learn to spar lightly, but with purpose, creating a high level of self-awareness and control. Setting personal goals is a useful thing to learn, and due to the lack of rankings, martial arts help to teach this valuable life skill.
By 8 years old, Thai athlete Rodtang 'The Iron Man' Jitmuangnon was already training hard, and his seemingly natural talent brought both fame and fortune, enabling him to support his family.
Wrestling
Wrestling is one of the oldest martial arts in the world and involves various locks, pins, and takedowns.
Because wrestling stands as one of the toughest sports to train and compete in, your kids will have unmatched physical and mental conditioning.
Filipino-American competitor Brandon 'The Truth' Vera started wrestling when he was in college, taking his love of the sport with him when he joined the US Air Force. There, he joined a Greco-Roman wrestling team within the military unit.
Continuing his wrestling training, in the latter half of 2015, The Truth went on to win the inaugural ONE Heavyweight World Championship.
Mixed Martial Arts
Mixed martial arts are designed for an all-round skill set of moves and concepts, teaching kids how to defend themselves in a more accurate real-life situation, where, for example, they would be standing verticle
Vietnamese-Australian dynamo Martin 'The Situ-Asian' Nguyen was 21 when he started learning mixed martial; however, despite his late start, he became a two-division ONE World Champion, proving himself one of the sport's greats.
Karate
Created as far back as the 1300s, karate is the most used martial arts in the world. Using no weapons, the focus is on a full-body workout. Most traditional karate classes teach students the deep-rooted philosophy that's a crucial element in the discipline. The emphasis is placed firmly on improving the self in daily life, and in a conflict scenario, looking inward instead of at the opponent.
Karate teaches striking techniques with the feet and hands, and focuses on balance, both physically, and as part of life in general, and on feelings of contentment and inner peace.
Kung Fu
The focus of Kung fu is on relaxed balance techniques. Strikes are usually performed with your opponent close, with a forward motion.
For kids that don't like intrusions into their personal space, or has slower reflexes, they are probably better off choosing a different discipline. If your child finds balancing hard, Kung fu's focus on upper body strength is a bonus, and the subsequent concentration taught is a great lesson for real-life scenarios.
Judo
Judo was designed to defend against strikes, using the aggressor's determination and energy to strike against them. Timing and the ability to control the body weight opponent is the main focus.
This isn't the discipline for your child if they are reticent to strike out; however, if learning throws and defense are a high priority, judo is one of the best there is.
Aikido
This modern Japanese art is known for teaching practitioners not just how to defend themselves, but also how to protect their attacker. This requires a lot of joint locks, throws, and turning movements that allow you to use your opponent's momentum against them.
Aikido is a safe discipline for kids to learn since the risk of injury is low compared to other martial arts, and as such is great for teaching kids to fall correctly, translating across into other sports and physical activities.
FAQs
What are the age requirements for your different programs?
Children's karate/taekwondo – Ages 4 to 11
Teen & adult karate/taekwondo – 12 and older
Children's judo – Ages 7 to 12
Teen & adult judo – 13 and older
Aikido – 13 and older
Systema – 16 and older
What is the best age to learn taekwondo?
It's widely considered that kids beginning their training between 8 and 10 years old, go on to incorporate the teachings into their lives more effectively, and have greater success in competition. Older adults should consult both their doctor and instructor before beginning training
What should I wear to my first martial arts class?
What should I wear for my first class? It depends on which class you are trying. It's best to pick loose clothing, either with or without sleeves.
What can I do at home to improve my skills?
One of the best ways to improve the balance, fitness, and flexibility so necessary for martial arts is to use a good quality trampoline. Great for joints and muscle strength, the balance required to bounce will soon become second nature and is easily transferred to martial arts.
Can taekwondo be self-taught?
You can't really learn Tae Kwon Do, but you can learn a few things and incorporate them into your style. Many people learn the Thai roundhouses, and you can learn a few holds from self-defense videos, but you can't really learn it all until you start taking the class.
How many years does it take to learn taekwondo?
TaeKwonDo – 3 to 5 years
In TaeKwonDo, dedicated and determined students can test for a 1st Degree Black Belt (Il Dan) after 3 to 5 years. Some schools suggest a minimum of 4 to 5 years in order to achieve a 1st-degree black belt.
Conclusion
When discussing which martial art your kid should take up, there is no right or wrong answer. Be prepared to change classes if your child seems to prefer the idea of another discipline. Once they find one they can bond with, there'll be no stopping them!
How old do kids need to be for martial arts?
Many martial arts classes start their training from 4 years of age. Always ensure that the training is geared for your child's age.
Which martial arts style is best for kids?
As long as the martial arts training is geared towards your child's age, then go for the style that your child enjoys the most.
Is karate good for aggessive kids?
Studies have shown that martial arts can hep to improve aggressive behaviour in children by giving them an outlet for their aggression and increasing discipline.
This video shows the intense discipline that Shaolin Monks spend decades learning, and is a fascinating insight into the power of martial arts: