Best of 2021
Fantastic Fun with Trampolines for Kids – The Most Fun for the Backyard, Ever!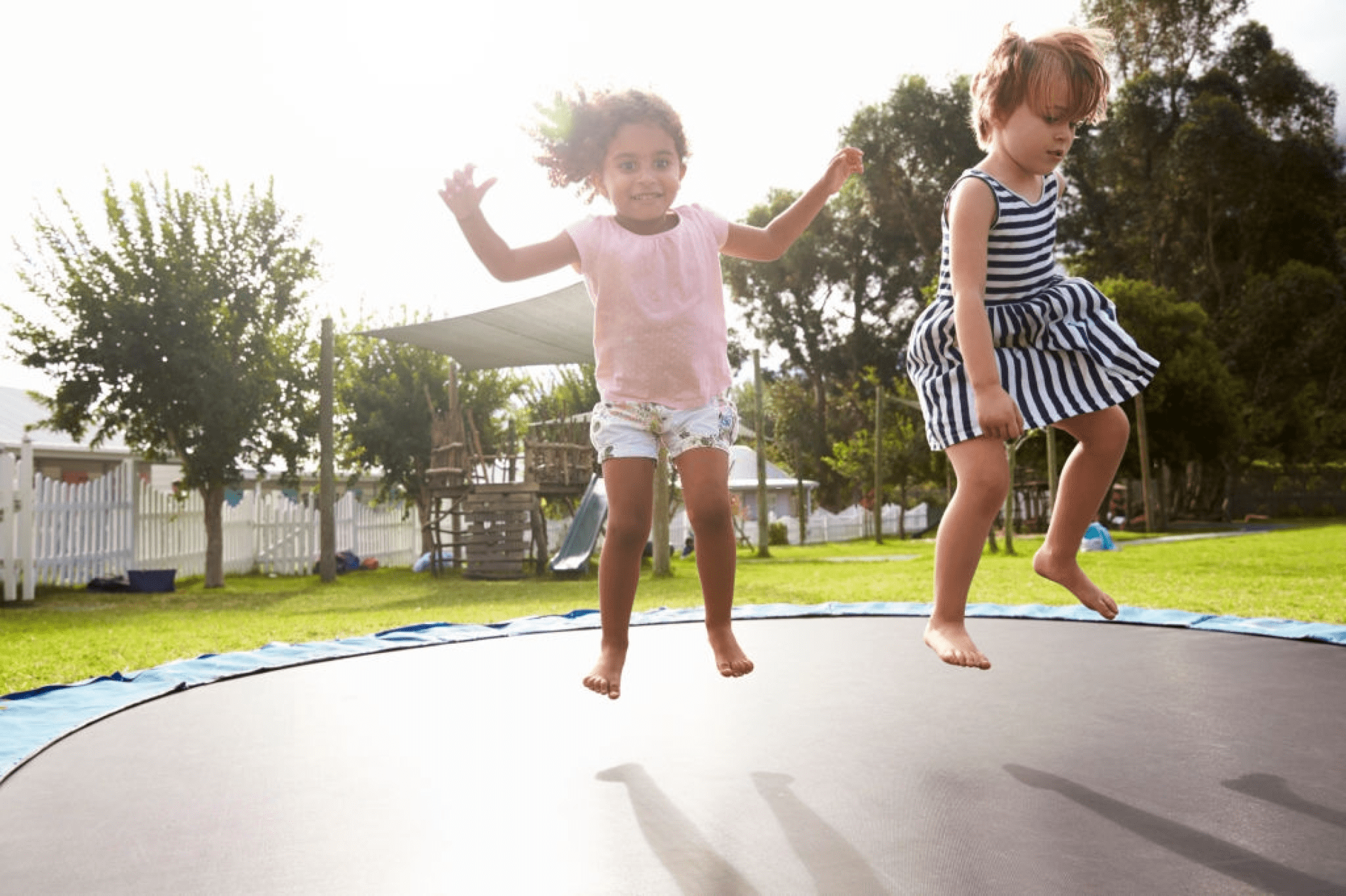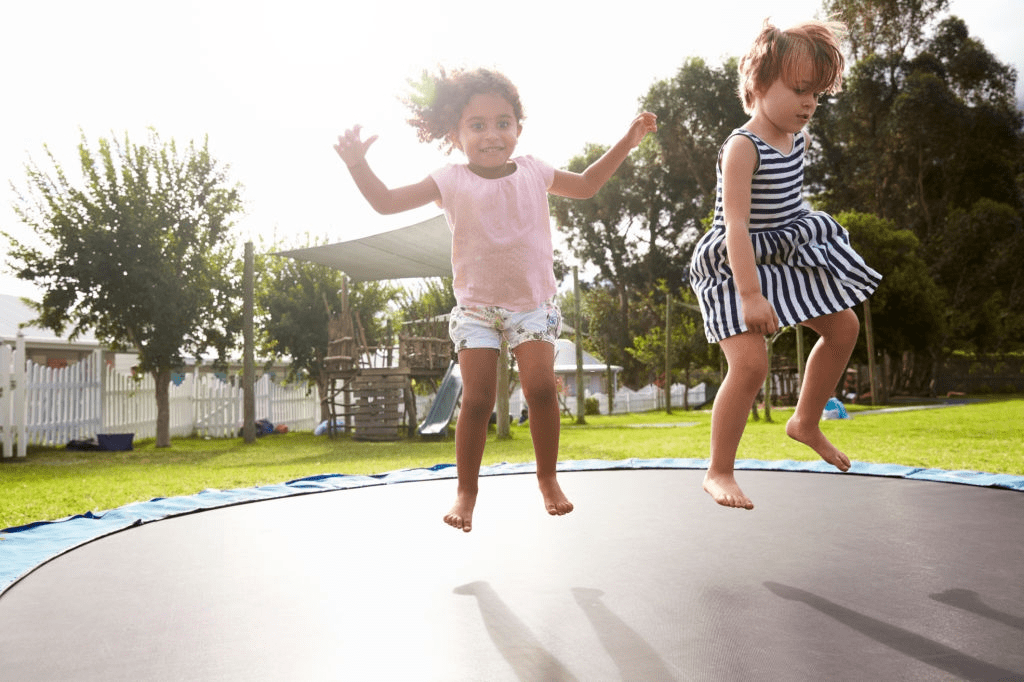 One of the things kids do once they can stand on their own is jump. They like to imagine themselves as superheroes, being able to fly and soar above the clouds. You can give them something close to that with a trampoline, which you can set up in your backyard. A good-sized trampoline can also let you join in on the fun.
Trampolines come in all shapes and sizes, and you'll want one that is big and safe enough for your child to have fun with. If you don't have outdoor space, there are also indoor trampolines that don't take up too much space but are still good enough to play with. Unless you're fine with your kids jumping on their beds, you'll want a high-quality trampoline for them.
We've checked out the popular trampolines for kids and here are our recommended models:
---
There is something about trampolines that kids just love. If your kid is begging you to get one we suggest that you buy the Skywalker Trampolines 12-Foot Jump N' Dunk Trampoline with Enclosure Net Basketball Trampoline. It is a safe trampoline that has an enclosure net that will make sure your kid will not fall off when playing. The springs are rust resistant and it located outside just around the enclosure net so you are sure it will not break and hurt your kid. The woven net has a clip closure system and dual zipper for maximum safety. What is unique about this is it also comes with a basketball hoop made of soft materials and one foam basketball.
9 new from $318.62
3 used from $389.90
Free shipping
as of August 22, 2020 9:50 pm
---
If you have a small space and you want to encourage your kids to be more active physically then get the Merax 36″ Mini Trampoline for Kids Exercise Rebounder Portable Trampoline with Handrail and Padded Cover. It is a mini version of a trampoline but it packs the same safety and fun. It can be easily installed in just 10 minutes and your kid could start playing. It is also suitable as an indoor trampoline because of its compact size so your kid can continue playing even if the weather is bad outside. It comes with a 1-year warranty and service.
---
Safety is our number one priority when it comes to our children but that should not stop them from having fun and getting some exercise. The Skywalker Trampolines Mini Trampoline with Enclosure Net is a very safe trampoline that has a net enclosure to make sure that your kids will stay inside the trampoline while they are playing. It prevents untoward incidents such as falling. There is also a 360 degree padded bar to provide stability while kids are jumping. The enclosure net is very secure and there are no gaps so that your kid will not slip out of the net.
1 new from $66.43
Free shipping
as of August 22, 2020 9:50 pm
---
This mini version of a trampoline is the best for small kids that have so much energy and loves to jump around. The Toddler Trampoline With Handle – 36″ Kids Trampoline With Handle is a Mini Trampoline w/ Sturdy Frame, Coil Spring, Safety Padded Cover. It is easy to assemble and you can place it indoors since it is very small and compact. It has a safety handlebar so that your kids can have something to hold on to stabilize and have balance. The steel frame is sturdy and can hold up to 150 pounds.
$79.99
$

73.99
Check Best Price
as of August 22, 2020 9:50 pm
---
If you have two kids who cannot get enough of jumping around a trampoline then get the Trampoline for 2 Kids and Adults with Adjustable Handle. It is specially designed for 2 kids to play and jump together. It makes for a great activity for siblings or even a parent and a child. It has a handle that can be adjusted up to 5 levels or 45 inches. The jumping mat is weaved and there are safe pad covers to protect your kid while jumping. The trampoline can hold up to 220 pounds so it is safe for two kids to play with.
---