Best of 2021
5 Face Cleansers that are Perfect for African American Skin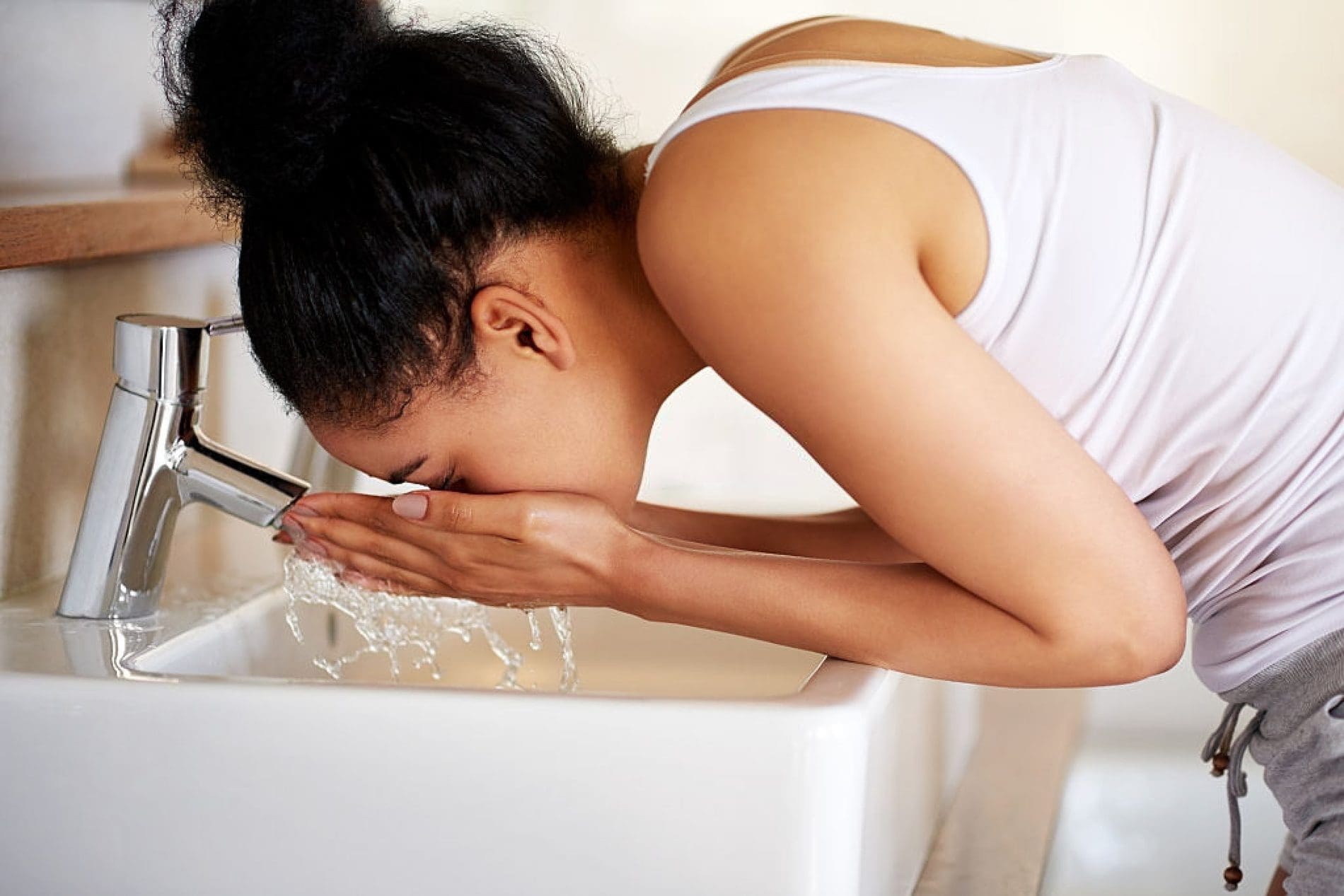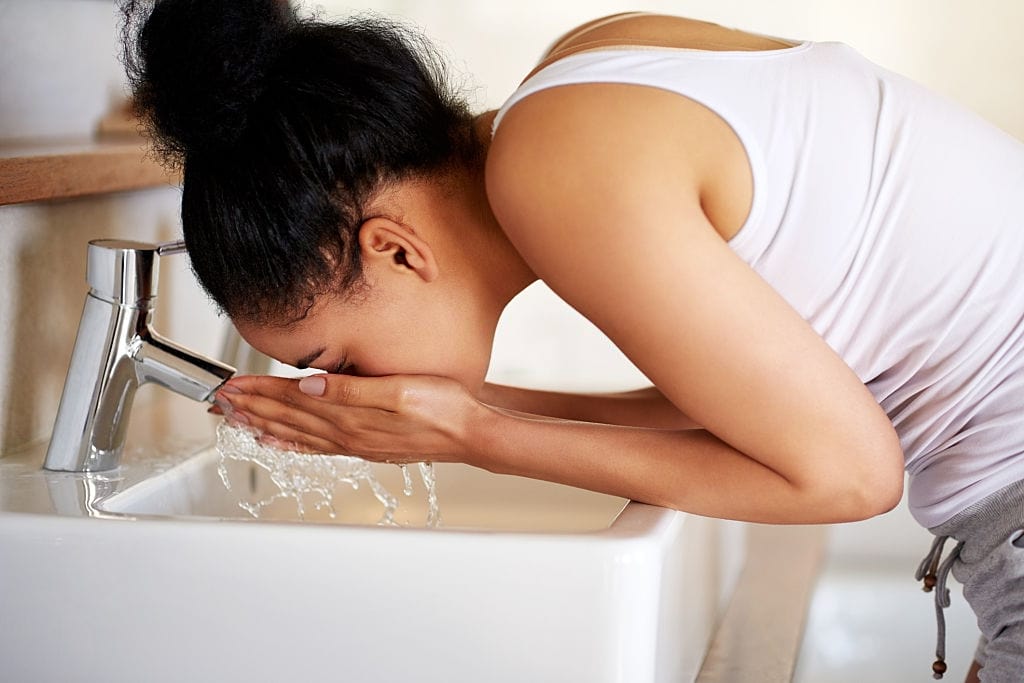 African American skin contains more melanin than white, which gives added protection against the harmful rays of the sun; however, higher melanin pigmentation does not mean that people with this skin color are safe from skin conditions such as acne, skin discoloration, and eczema, which can be brought on by several factors. Lifestyle, nutritional habits, make-up products and genetics can play a large part in their onset.
There are some immediate changes you can make that will encourage your skin to heal, and encourage a healthy complexion. By following a skincare routine that is designed for African American skin, and maintaining this routine on a daily basis can help the skin look healthier.
Whichever products you choose to use for your routine, it's essential to start off with a clean face, and this is where cleansers come in.
With the ability to cut through oil and dirt without altering the skin's natural pH of 5.5, these washes are an ideal start to your regimen.
Here are some of the best facial cleansers for African American skin:
---
CeraVe is a known brand for making gentle and ingredient-conscious products that are perfect for people who have sensitive skin and people who want to maximize the effects of key ingredients in their skincare routine. The CeraVe Foaming Facial Cleanser is a daily face wash that also doubles as a makeup remover. It is great for oily skin because it removes excess sebum as you lather the clear foaming gel on your face. The best thing about this is it can also be used on the body so you can have one product that you rely on for your cleaning needs.

2 new from $14.64
Free shipping
as of August 23, 2020 2:06 am
---
If you are looking for a face wash that has AHA ingredients then we recommend the Ursa Major Fantastic Face Wash. It is a great face wash that provides light exfoliation with the use of AHA ingredients. It is gentle compared to actually scrubbing your skin with rough exfoliators and it does not mess with your skin's natural pH. It is also formulated with aloe, rice seed, coconut, and more natural ingredients. This product is paraben and sulfate-free and has a fantastic texture and scent which features ingredients like spearmint, rosemary, cedar, lime, lemon, vetiver, black spruce, owyhee, and lavender.
1 new from $28.00
Free shipping
as of August 23, 2020 2:06 am
---
Our go-to facial wash is the Cetaphil Face Wash Daily Face Cleanser for Normal to Oily Skin. It is gentle for all skin types and it is mild and has a light masking scent. It does not leave the skin dry and tight after washing because it does not strip away the natural moisture of the skin. You can wash your face and body using this cleanser and you will feel like a baby afterward. It has a low lather formula and only key ingredients are used to maintain a gentle and hypoallergenic product that is perfect even for sensitive skin.
10 new from $14.50
Free shipping
as of August 23, 2020 2:06 am
---
We all love the Burt's Bees lip balms but did you know that they also offer cleansers and other skincare products that are worth the try? The Burt's Bees Intense Hydration Cream Cleanser Moisturizing Face Wash is a creamy facial wash that doubles as a makeup remover because of its creamy and spreadable consistency. It does not dry the skin and even provides extra hydration for dry and tight skin. It helps give the skin a natural glow and fresh look. It is part of the Burt's Bees Intense Hydration Skin Care so check out the whole Hydration line.
4 new from $10.52
Free shipping
as of August 23, 2020 2:06 am
---
For acne-prone skin, and oily and shiny skin the Neutrogena Oil-Free Acne Fighting Facial Cleanser comes with Salicylic Acid Acne Treatment Medicine that helps reduce oiliness and breakouts. It comes in a clear pump bottle that is very convenient and easy to use. The salicylic formulation helps treat existing acne and prevent further breakouts. It is oil-free so it will not clog your pores and the MicroClear technology helps the salicylic acid reach deep under the skin. This is perfect if you have deep blackheads or if you feel like there is a pimple growing anywhere on your face.
11 new from $20.01
Free shipping
as of August 23, 2020 2:06 am
---
Is a face cleanser the same as a face wash?
While both get rid of dirt and oil on your face, a face wash removes dirt from the pores while a cleanser dissolves oils from the skin.
Should I use a face cleanser every day?
Depending on your skin type, it is a good idea to use a face cleanser morning and evening to keep your skin looking fabulous.
How long should I leave cleanser on my face?
Massage into your skin and leave for around 30-60 seconds before rinsing thoroughly.
Beauty products gift ideas