Best Value
Must-Have Facial Cleansing Brushes – Surprise Your Face with a Treat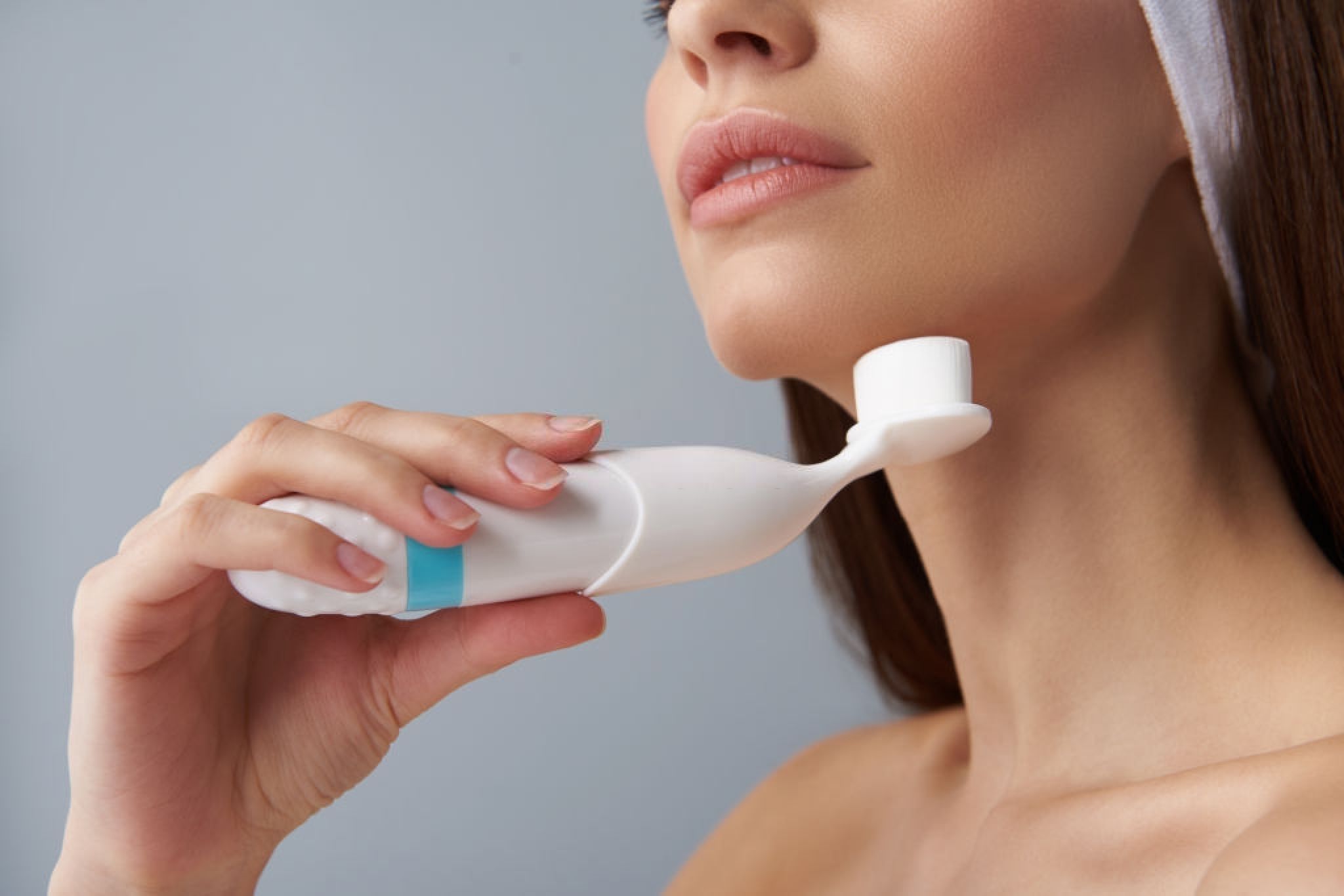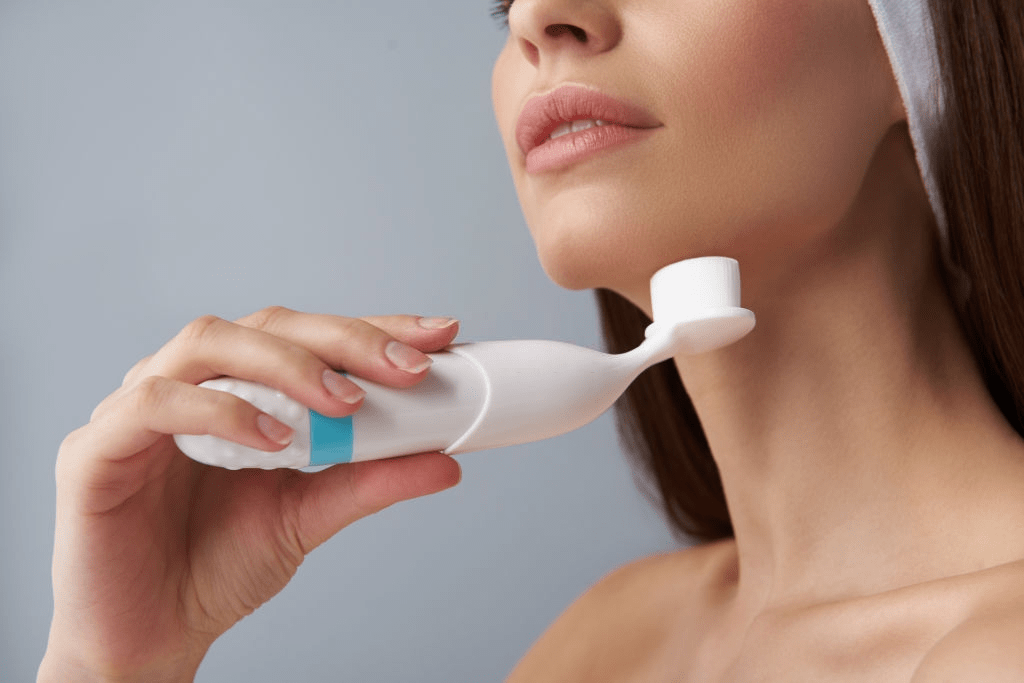 Our skin is made up of layers of microscopic cells that die, are shed, and are replaced constantly. This happens all over our bodies, but is more noticeable on our faces. Due to the skin's natural oils, and grim picked up throughout the day, those dead skin cells aren't always shed effectively, and sometimes remain on the surface of our skin. This can lead to blocked pores and an unhealthy complexion.
Exfoliation is the process of getting rid of the dead skin cells, and is often carried out using harsh, debriding products which can leave the surface of your skin sore and damaged. So, what's the best way to remove them?
With the right tools, maintaining a clear, fresh complexion is easy, and a must-have in your skincare kit is a good quality facial brush. This neat little piece of kit gently brushes your face, removing any debris without damaging your skin, leaving you with clean pores, and fresh feeling complexion. It can even increase collagen production due to the soft massage effect of the brush head, resulting in tighter, more youthful skin.
We've tried out the best-selling facial brushes around, and have narrowed it down to 5 we are happy to recommend:
---
If you feel icky at the end of the day you need to get a good scrub all over your body but do not forget that your face needs some exfoliating too. The Vanity Planet Facial Cleansing Brush Ultimate Skin Spa is the perfect setting for all your skin care routine. It comes with three interchangeable brushes which are for cleansing, exfoliating, and one silicone brush. It is a cordless facial cleansing brush that removes the hassle and danger of electrical cords. It is also water-resistant so you do not have to worry about splashing it with water. We love this because it is flexible and portable.
2 new from $39.99
Free shipping
as of August 22, 2020 8:16 pm
---
If you want to make your skin feel soft and luxurious then you need to impair your skincare routine with a cleaning brush that will help you get rid of the deep-seated dirt and oil from your pores. The e.l.f. Cleansing Duo Face Brush Dual-Sided Cleaning Tool is a soft brush that cleans your pores and exfoliates your skin to reveal fresh and smooth skin. It is very easy to use and it has a comfortable grip to prevent it from slipping. Just use this to massage and clean your face for 10-15 seconds with your favorite facial wash.
5 new from $9.00
Free shipping
as of August 22, 2020 8:16 pm
---
Improve the texture of your skin by regularly exfoliating with the right tool. The LAXCARE Sonic Face Brush is a waterproof facial cleansing brush that has 7 Speeds to choose from to efficiently clean the deep-seated dirt on your pores. Regularly exfoliating encourages skin turnover and it also massages your skin allowing better blood circulation so your face will look fresh and glowing. It has a Thermal Spa feature that warms up your skin so it could gently remove blackheads and whiteheads from your pores. This is the perfect addition to your skincare routine partnered with your facial wash.
1 new from $37.79
Free shipping
as of August 22, 2020 8:16 pm
---
Your girlfriends will surely love a skin care gift for their stocking stuffer. Get them the Facial Cleansing Brush by Olay Regenerist, a Face Exfoliator with 2 Brush Heads. It is the perfect facial cleansing brush to boost your skin's health and look. It is important to exfoliate regularly to remove dead skin cells, dirt, and encourage new skin to the surface. By exfoliating, you are making your skin more effective in absorbing your other skincare products such as moisturizers, serums, and essence. This is also useful for removing makeup partnered with your favorite makeup remover. This gift will surely be appreciated.
3 new from $24.94
Free shipping
as of August 22, 2020 8:16 pm
---
This beautiful cleansing brush deserves to have a beautiful home on your vanity table. The Mary Kay Skinvigorate Cleansing Brush is your new skin best friend once you experience the benefits of exfoliating with a cleansing brush. You will never go back to your old cleansing ways because this is an amazing brush that is suitable for all skin types including sensitive skin. It is tested and proven not to cause irritation and allergies. What is great about this is it will encourage you to build a good skin habit of removing your makeup at night because it makes it easier and quicker.
6 new from $44.99
Free shipping
as of August 22, 2020 8:16 pm
---