Best of 2021
12th Anniversary Gifts Perfect For The One You Love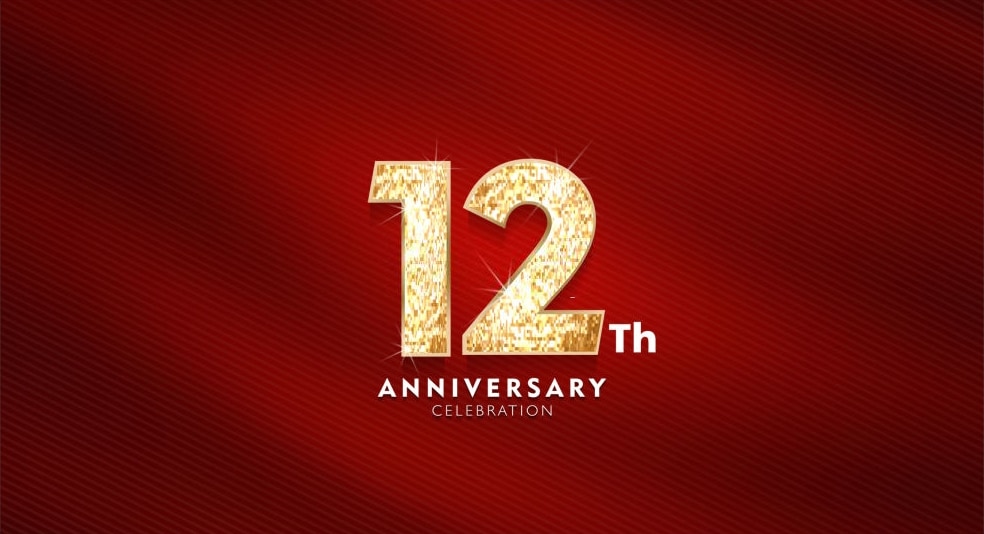 A dozen years might seem like a long time, but for couples celebrating their 12th anniversary, it sure feels like they've just met for the first time. To celebrate, how about getting your significant other a special gift?
Traditionally, 12th anniversary gifts are made of silk and linen, and options can range from clothing to beddings. On the other hand, modern gifts are made of pearls, which is perfect for those who adore jewelry. Not really keen on following the custom? Then any gift would be just as special.
If you are looking for great gift ideas for your 12th anniversary, then you're in the right place! We prepared a list of the best 12th anniversary gifts, from personalized presents to memorable keepsakes, that will surely make your anniversary special.
---
1 new from $69.00
Free shipping
as of August 22, 2020 9:50 pm
If your partner loves wearing stylish trinkets, then a pair of classic pearls is a great choice. These earrings designed by The Pearl Source are made with 7.0 mm round white freshwater cultured pearls. They can be worn on date nights, formal gatherings, or for an everyday wear for a regal look. No need to worry about getting an allergy, because the studs are hypoallergenic and perfectly safe for those with sensitive skin. The traditional 12th anniversary stone might be jade, but a pearl is still one of the most sophisticated and elegant gifts there is.
---
1 new from $199.00
10 used from $164.99
Free shipping
as of August 22, 2020 9:50 pm
Does your partner love music? How about a smart speaker with a built-in setting for Alexa? Then the Sonos One might be the perfect choice! This speaker provides high-quality audio that is on par with a surround sound system. No need for a remote control, because this innovative speaker can be easily controlled with just your voice via the Sonos App and the Apple Airplay 2. Buy two Sonos One speakers, and you'll have a portable and superb home theatre equipment, perfect for movie date nights. It's a space saving alternative as well, because it consumes less space than your old speaker but does a better job in providing crisp, clear sound.
---
Nothing says "Happy 12th Anniversary" better than a personalized sign detailing the length of your journey together. Your names and anniversary year are embedded on solid maple wood. This material is known for its durability, an assurance that this anniversary gift will stand the test of time. Seeing the figures of how much time you've spent with your partner may seem surreal, but it makes the relationship even more memorable. If they like creative gifts that remind them of the length of your journey together, then this personalized present is one of the best that you can get them.
---
Looking for a creative and useful gift? Add a hint of decoration to your home by adding a personalized home address sign. Not only does this look great on your front yard, but it's very functional as well. The reflective numbers make it easy for emergency vehicles, delivery drivers, and visitors to locate your home, day or night. What's more, this customized boardwalk is made with high quality metal and polypropylene plastic, which is durable enough to endure harsh weather conditions so you won't have to buy a new one every time. Definitely worth the price!
---
8 new from $59.99
13 used from $36.19
Free shipping
as of August 22, 2020 9:50 pm
Is your partner the type who loves whipping up delicious dishes on a grill? Cuisinart offers a remarkable set of twenty tools for your next barbecue party! The whole set includes a spatula, grill tongs, a basting brush, a temperature fork, corn holders, skewers, a cleaning brush and an extra brush head, which is more than what they'll need to cook their tasty grilled meals. Storage is not a problem as well, because this comes with a durable aluminum carrying case that you can easily bring with you on a camping trip or store in your cabinet when not in use.
---