Top 5 Unveiled
Our Top 5 Pottery Wheel For Kids – Encourage their Creativity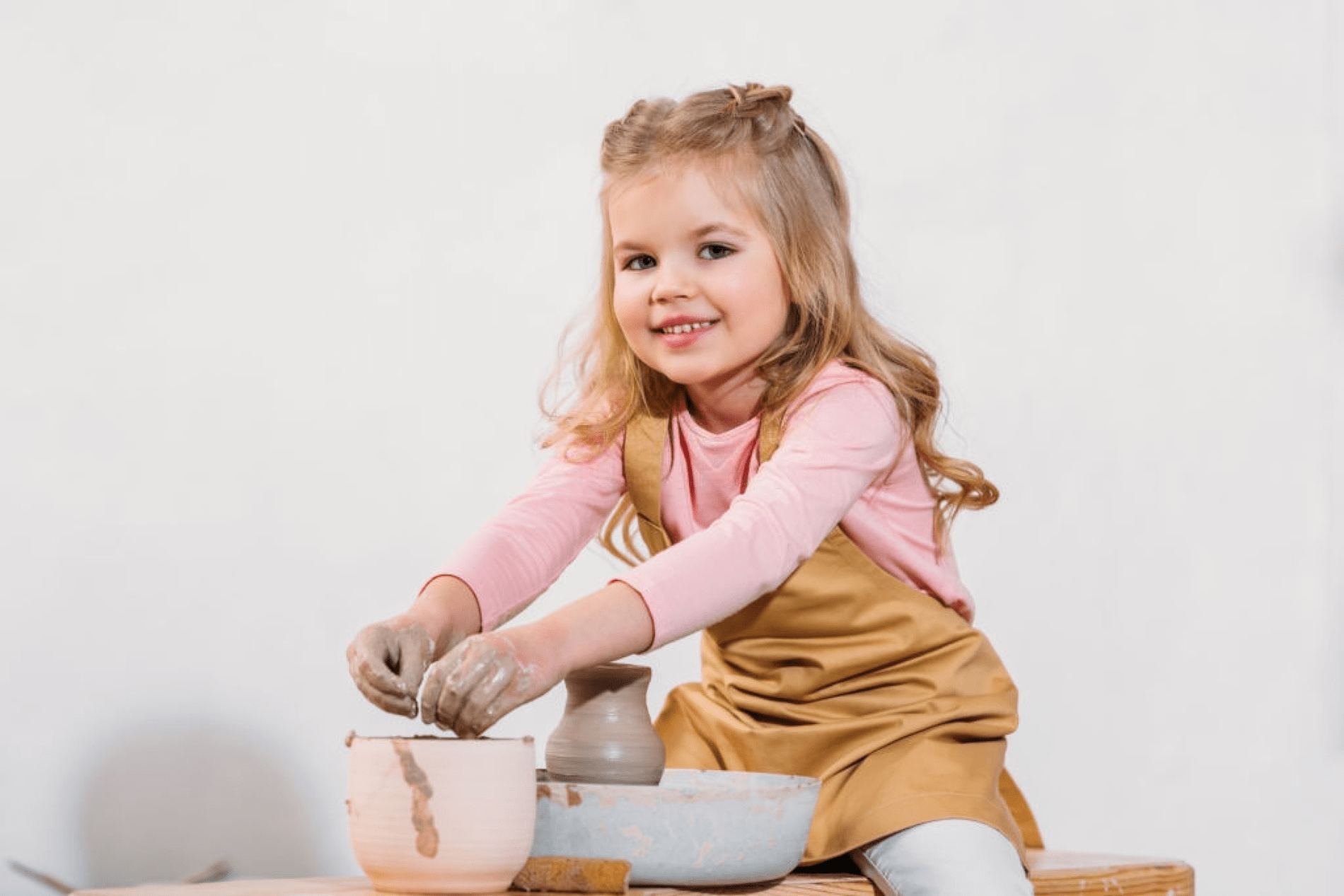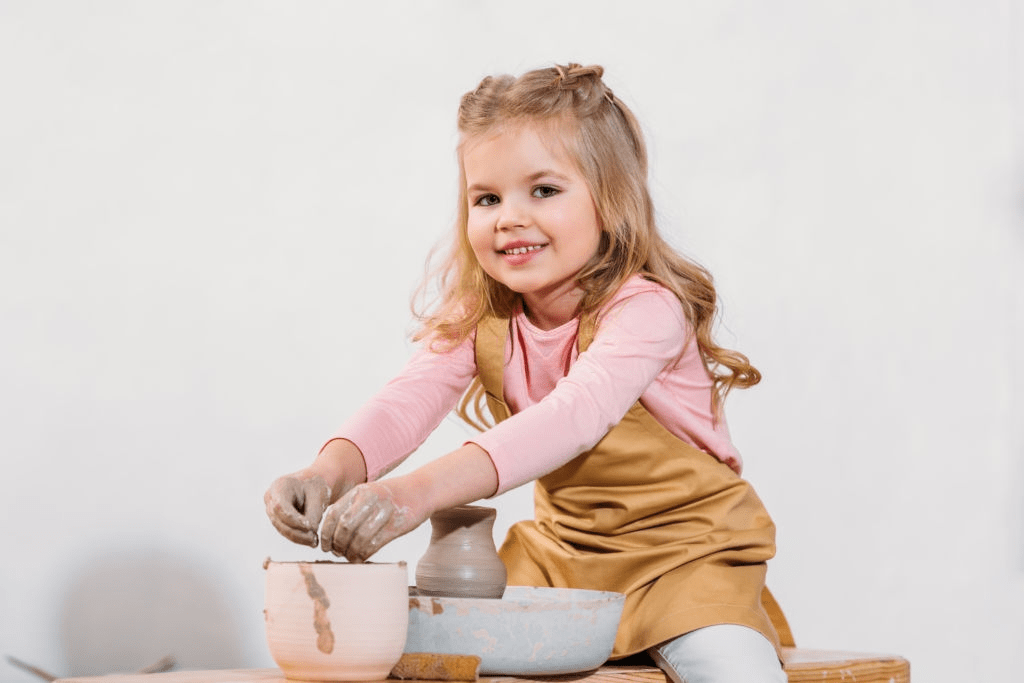 Pottery making is a great activity for kids to improve their fine motor skills. Squishing and shaping the clay allows them to express their creativity. At the same time, it improves the coordination of their muscles, which prepares them before they take on advanced tasks like learning how to write.
While there are different methods of shaping clay, a beginner-friendly option is to use a pottery wheel. A lump of clay is placed on the center of the wheel and as it turns, the clay is pressed, squeezed, and molded. An actual pottery wheel may seem overwhelming for kids, but smaller versions are readily available. We looked for the best pottery wheels for kids that are both inexpensive and easy to use. These are also great gifts for kids with a creative side!
---
Stimulate and encourage your kid's creativity with the Faber-Castell Do Art Pottery Studio, Pottery Wheel Kit for Kids. This is the complete pottery kit for aspiring kid potters. It includes a pottery wheel, table-cover, clay, paint, glaze, sponge, brushes, toolset, apron, and illustrated instructions. It is easy to use and your kids will surely enjoy playing and exploring their creative minds. The best thing about this is it is safe to use by kids because the clay is synthetic so there are fewer bacteria compared to real clay. This is the perfect gift for kids ages 8 and above.
8 new from $45.99
4 used from $42.15
Free shipping
as of August 22, 2020 9:49 pm
---
Have a creative and productive sleepover party for your kids with the Exclusive Pottery Cool Studio Set Bonus Extra Project Clay Kids Craft Kit. It is the perfect entertainment for 6 years old kids and above. You are sure that they will have so much fun creating pottery items. It is the perfect birthday or holiday gift because this pottery set will surely be appreciated and used often. Your kid would love to show off this new crafting toy with their friends. This is the perfect pottery kit for beginners as it helps kids mold the clay easily using the molding tools.
---
Nourish the crafty side of your kid with the Pottery Wheel For Beginners from MindWare. It is great to introduce your child to different crafting activities while they are still young to encourage both critical and creative thinking. It is made of durable materials so you are sure that this craft set will last them a long time. They can even share this toy with their friends and let them make different creative pieces using the tools and materials included in the package. The pottery motor is similar to a real pottery machine so they could learn the basics and movements with this kit.
---
If your kid has outgrown their toy pottery kit then maybe it is time to introduce them to something more substantial so they could keep creating art. The US Art Supply 7" Diameter Sculpting Wheel- Heavy Duty All Metal Construction & Turntable with Ball Bearings is the perfect wheel to upgrade your kid's pottery skills. It is designed to make pottery easy as your kids try to learn new skills with their new pottery set. While it is a much heavier pottery turntable it is still child-friendly and you could easily move this around the house if needed.
2 new from $39.96
Free shipping
as of August 22, 2020 9:49 pm
---
If you are an artist, a sculptor, or a potter, you want your kids to enjoy what you do and let them experience your love for art. The Cool Maker, Pottery Studio, Clay Pottery Wheel Craft Kit for Kids Aged 6 and Up is the perfect setting to let them experience your favorite hobby or even your job as an artist. This child-friendly pottery set is light enough to ensure the safety of your kids while they are playing around with clay. It includes all the basic pottery tools in a child-friendly version. What is great about this is it comes with designing materials too.
---